424 total views, 2 views today
Catastrophic flash floods have left thousands of people in western Germany without access to drinking water, electricity and gas over the past ten days.
The sheer intensity of the floods in Germany have shocked many who had not anticipated flood records to be broken as much as they have been.
There has been tens of thousands of homes and businesses flooded, with utilities and power supplies also disrupted.
Pangborn Germany Customers
Pangborn Germany customers have made an impressive effort to restart operations following the dramatic flooding in the Ruhr area in Germany ten days ago.
'Today, as Managing Director of Pangborn Germany I visited a few of our customers to make sure they had the support they needed to get up and running and fully operational again.

It was Incredible to see the damage caused by the forces of nature, 1.5m high water and river sand-mud in the factory. The bridge over the stream to the company entrance completely devastated, the stream now seems again harmless.

With the impressive efforts by all, working 24/7 our customers continue trying to repair the damage. I have great respect for the hard-working teams at the companies I have visited over the past few days, that have tirelessly worked endlessly to return their business to normal operations'. 

Leonardus Van Der Weijden, Managing Director: Pangborn EMEA
Shot Blast Machinery Support
If you have shot blasting machinery of any type, from any manufacturer, that has been affected by the flash floods in Germany over the past ten days, and your business needs support to get up and running again.
Get in touch with Pangborn Germany who can support your current machinery and provide service and maintenance plans tailored to your individual business needs.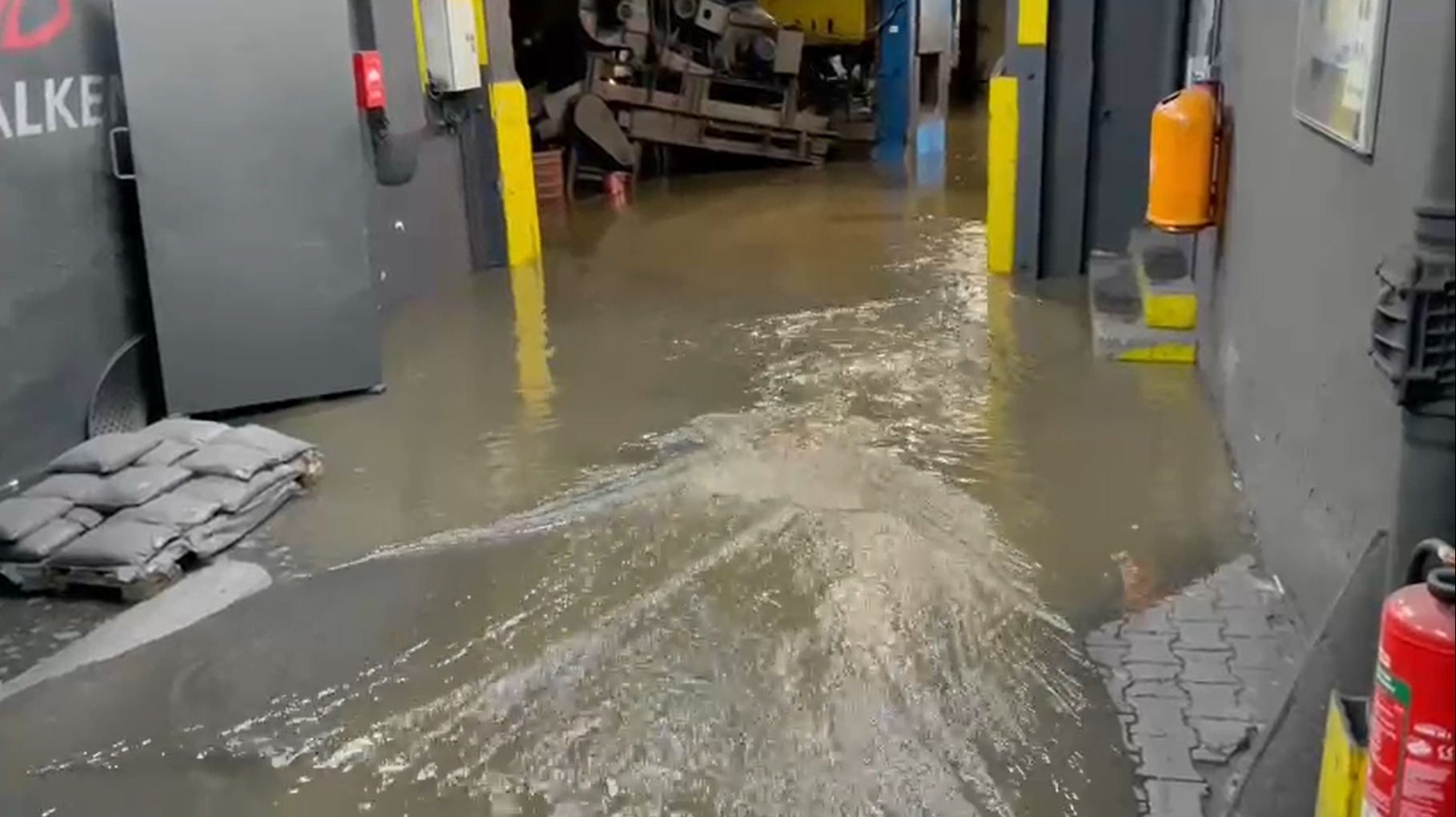 Our team of expert engineers and service technicians have the skills, ability, parts and service to repair or replace any machinery that has been adversely effected by the recent floods.
Don't just write it off to a bad loss, your machinery may well be salvageable, and your business back up and running quicker than you thought.
Pangborn has over 150 years of worldwide experience in everything and all that is shot blasting on a commercial and global scale.
Pangborn Germany are a highly experienced division of Pangborn, equipped with some the worlds most experienced engineers, fabricators and technicians.
More Details 
If you'd like to arrange a Pangborn Germany technician to provide repair, maintenance, servicing or replacement parts for your shot blasting machinery.
Contact Pangborn Germany direct on; +49 2331 965 3 or email us at; germany@pangborn.com, we aim to respond to all online enquiries – the same business day.