619 total views, 4 views today
As the summer season gets underway, many companies have personnel off on annual leave, with some businesses closing for a short period.
Summer shutdowns within the manufacturing sector are a common factor that are planned, and required to maintain consistent production output.
On one hand many businesses see this as a time where trading volume falters and lost revenue occurs. On the other hand, there are some obvious benefits that can be derived with a bit of advanced planning.
Summer Shutdown
For example, many of our customers are fabrications, repair and manufacturing businesses who have large factory facilities, with a large workforce to match. When there is a summer shutdown there are far fewer peronelle if any on site.
There is no better time to carry out scheduled maintenance and repair work than when there are no staff around or production activities in operation, to impede tasks in question.
From health and safety checks to cleaning of shot blasting machines, to improvement of work areas and even replacement and installation of new machinery.
The best time for tasks like this is, is when production operations are not affected.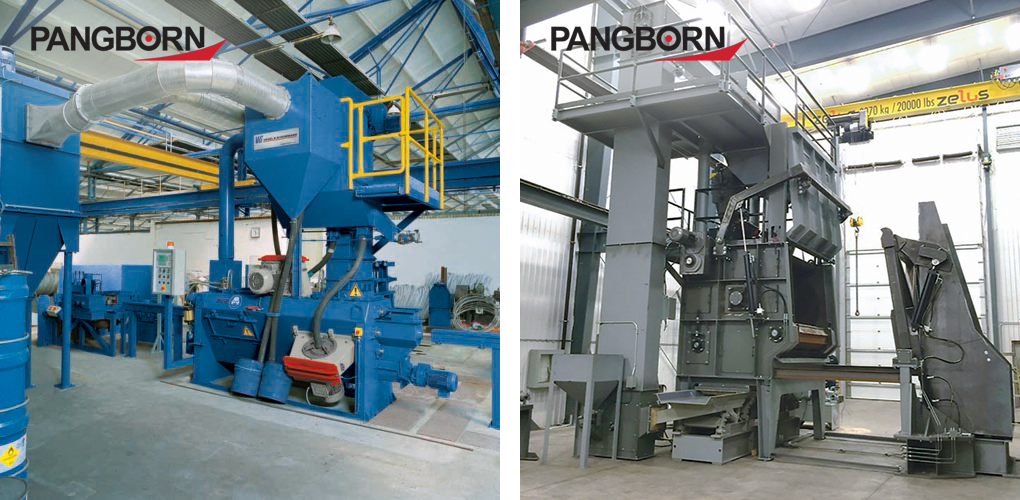 Machinery Maintenance
Planned machinery maintenance is an absolute must, no matter the size or scale of your equipment regular maintenance will ensure the longevity of your machinery, and smooth, consistent continuation of your production line output.
Whether you're a Pangborn customer or not, our global divisions have the skills and ability to provide full shot blast machinery servicing, repairs and maintenance – for all types of shot blasting installations.
We have a dedicated spare parts division that has in-house stock, and the ability to quickly provide any type of component or part, large or small.
More Details
We don't just manufacture, install, stock and supply, Pangborn offer an extensive range of aftermarket support services.
Our made-to-measure service plans operate 24hrs a day, with an on-demand, rapid response breakdown service. Making sure your equipment is as reliable as the business you provide.
If you'd like more details on service and maintenance plans available with Pangborn, get in touch with a Pangborn division in your area.
Pangborn UK: 01352 712412, or email us at: info@pangborn.co.uk 
Pangborn Germany: +49 2331 965 3, or email us at: germany@pangborn.com
Pangborn Italy: +39 02 9639951 or email us at: italy@pangborn.com