Pangborn work closely with many of the world's leading commercial and industrial brands, including a globally renowned main off-road vehicle manufacturer.
When it comes to blast cleaning systems Pangborn UK, Europe and USA are at the forefront of cost-saving, labour-saving and energy reducing blast cleaning systems.
We specialise in the design and manufacturing of blast cleaning solutions, for general and specific blasting applications. Our world-leading design and engineering allows us to provide customers an extensive range of solutions.
Alongside being able to provide completely bespoke solutions, designed and engineered from the ground up, to meet your exact requirements and specifications.
We also have the ability to retrofit Pangborn systems into your current operations, an example of this is a retrofit that was completed for a well-known heavy products manufacturer.
Main Off-Road Vehicle Manufacturer: Retrofit Case Study
Pangborn UK are a England based division of the globally entity, that is the Pangborn Group. Our customer adopted the expertise of Pangborn UK to provide a retrofit solution to their current blast cleaning facility.
Equipment Modernisation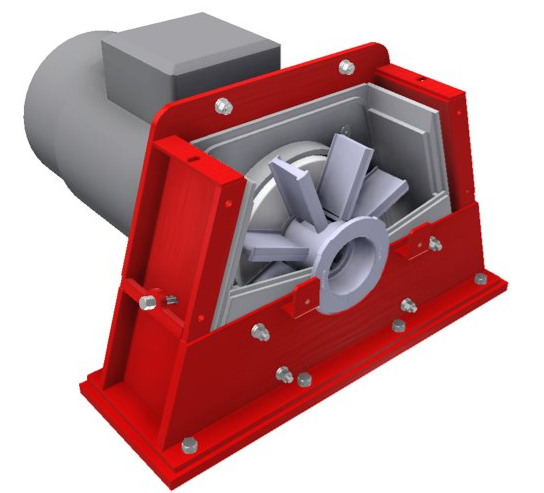 Pangborn provided updated modifications with the installation of a 6 wheel hook blast system to blast clean the super-sized, off-road alloy wheels of many of their heavy plant products.
This also provided a reduced total process time of just 22 minutes, per cycle with 6 x 18.5kw SES Universal Blast Wheels
being able to be blast cleaned in each load.
2011 – Initial Installation 
6 wheel Hook Blast System
Installed 2011
6x 18.5kw SES Universal Blast Wheels
2019 – Retrofit Installation
6x Acu-Strike conversion kits
Retrofitted February, 2019
Greater shot flow and timing through blast wheel
Cantered blade design extends blast pattern from approx. 3.5" to 7"
Greater blast pattern targeting
Process time now reduced to 8 minutes p/cycle
Representing a 63% reduction in process times
Will in turn have reduced running costs for the cell
'Pangborn are more than just another supplier; we are a trusted partner and brand to many other global and leading brands and manufacturers'.
Arrange a Consultation
If you'd like to arrange a consultation for a retrofit your facilities would benefit from, or for more details on the Pangborn Wheel Blast Cleaning Machines, manufactured and supplied by Pangborn. Get in touch via email us at: info@pangborn.co.uk or contact us direct on – 01352 712412.