Automatic Shot Blast Machine: Installation
Pangborn UK provide full installation and delivery of your new Automatic Shot Blast Machine. Once your machine has been designed and manufactured it is loaded onto heavy haulage transport via our dispatch and deliveries division, before making the journey to its new home.
Your machine arrives on site with a full team of installation engineers and the unloading with the help of heavy plant, begins. Once your machine is fully installed, our Pangborn engineers perform various test runs, making sure all is working as efficiently as it should. Service & Maintenance Packages for all Automatic Machines we manufacture are also available.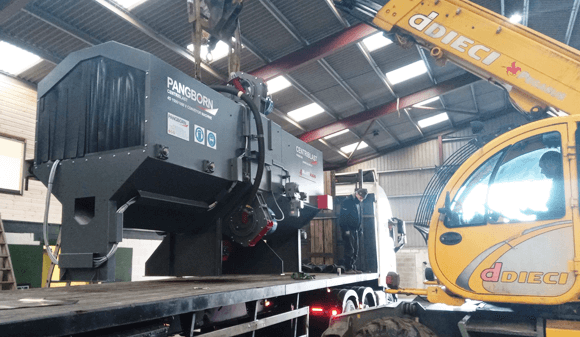 Complete Pangborn Perfection!
Designed, Delivered & Installed.
All Automatic Blast Machines Fully Supported with Global Installation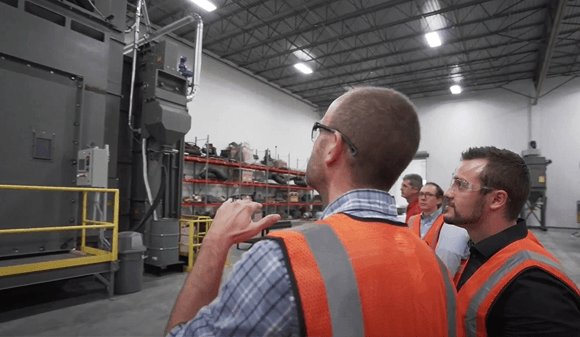 Operator Machinery Training
Pangborn offer customer locally, nationally and internationally full and comprehensive operator machinery training. Operator Training is available for each and every Automatic Blast Machine manufactured and supplied by Pangborn. Covering all vital Health and Safety procedures, how to efficiently operate the machine and how to ensure the machine remains efficiently operating.
Pangborn Automatic Blast Machines
Fully Supported with Global Operator Training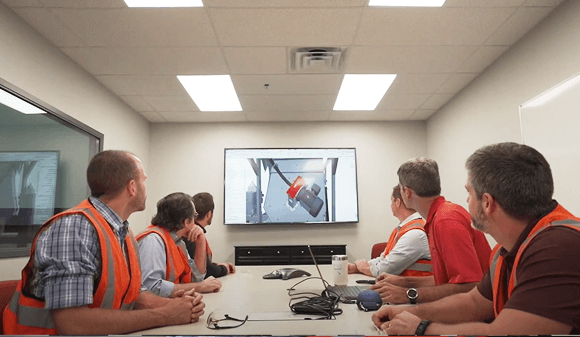 Digital Control Panel Training
All Automatic Shot Blast Machines manufactured and supplied by Pangborn are fully equipped with the latest in digital control panel technology. We offer customers a very comprehensive training package that covers the operating the digital control panel your new machine is equipped with.
We provide on-site operator training, which includes digital control panel training. We train your operators, on your machine, installed at your location.